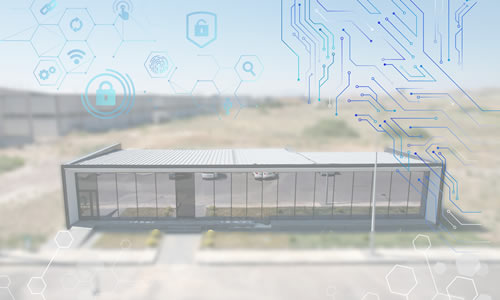 Başkent OIZ Innovation Center
The heart of technological transformation beats here!
Başkent OSB Innovation Center leads the technology development of enterprises and provides innovative transformation. It offers you support with its expert team in lean production, productivity increase, technology management and digitalization.
More... Başkent OSB
Innovation Center


Technological Transformation Begins
All participating companies operating in Başkent OIZ are invited to our events. Do not forget to fill out our Company Request Form for your future event requests and suggestions.
Transformation Journey in Industry
We enable you to step into an innovative future by supporting you in your transformation journey in the industry.
Number of Collaborating Firms
Innovation Management Capacity Assessed
Number of Companies Measured by Digital Transformation Capacity and Roadmap
Improved Capacity on R&D and Design Center Establishment
Number of Firms Provided Training
Number of People Attending Events
Women's Employment Studies in Başkent OIZ
The "Young Women Who Create Their Future" project, supported by the Sabancı Foundation, is carried out by the...
R&D and Design Center Establishment and Sustainability Program
As Başkent OSB Innovation Center, one of our goals in the region is to increase the R&D and innovation capacity in the region.
The Green Deal and Its Impact on Industry
The Carbon Border Adjustment Mechanism (CBAM) is one of the tools created by the European Union to achieve the carbon emission reduction target set by the European Green Deal.
Educating Sustainability Experts for Green Growth Erasmus+ Project
We are in an application process of the Project in partnership with Başkent OIZ, Çerkezköy OIZ, Yalova OIZ, TTGV (Turkish Technology Development Foundation), Aarhus University...
Register
You can register to our contact list to be informed about the activities, events and programs of our Innovation Center.